ACCOMODATION

The area surrounding the Observatory offers many opportunities for accomodation, with several hotels of various quality and price, mostly located in the town of Frascati. Participants should make hotel reservation contacting the hotels directly.
The first hotel in the list below,
Hotel Cacciani

, will reserve a limited number of single and double rooms at special fares for conference participants. You are advised to check availability there first.
You must quote

"AGB-Supernovae Mass Transition Conference"

upon reservation in order to get the special conference rates listed below.
Price of Rooms x day, breakfast included
S = single room DUS = double room used as single D = double room

Hotel CACCIANI ***
Via A.Diaz 13 - Frascati
website: www.cacciani.it/hotel
email: hotel@cacciani.it
Special fares for conference participants: DUS: 70 EUROS D: 90 EUROS






OTHER HOTELS:



Hotel COLONNA ***


P.zza del Gesù 12 - Frascati


website: www.hotelcolonna.it
email:

hotelcolonna@hotelcolonna.it
DUS: 85 euros

Hotel FLORA ****
viale Vittorio Veneto 8 - Frascati
website: www.hotel-flora.it
email: reservation@hotel-flora.it
D/DUS: 110 euros

Hotel BELLAVISTA
Piazza Roma, 2 - Frascati
website: www.hbellavista.it
email: info@hbellavista.it

Hotel PANORAMA
Piazza Carlo Casini, 3 - Frascati
website: www.albergopanoramafrascati.com
email: info@albergopanoramafrascati.com

Hotel VILLA MERCEDE ****


Via Tuscolana, 20 - Frascati


(Out of the city centre, 15 min walk to the bus gathering point)
website:

www.villamercede.com
email: mail@villamercede.com
S: 80 euros
DUS: 90 euros







Powered by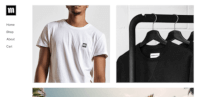 Create your own unique website with customizable templates.